December is the most popular time of the year to get engaged, thanks to festive decorations, champagne and lots of gatherings with family and friends. Start planning your special day at the Holiday World Show Dublin, taking place from Friday 27th to Sunday 29th January 2017 in the RDS Simmonscourt, and get the inside track on where to go and how to pay less for your honeymoon or wedding abroad.
Planning and booking your honeymoon can prove daunting, even for the most experienced of travellers. The honeymoon is a much-needed respite after months of wedding planning and for many couples, it's also the trip of a lifetime! So, whilst you're preparing for your big day, rely on the experts at the Holiday World Show to organise a holiday second to none.  The popular honeymoon destinations of Mexico and Jamaica will be present, as well as a host of top cruise companies! Or why not plan a truly romantic wedding abroad in sunny Spain, on a beautiful beach in the Caribbean or up close with Africa's wildlife.
A number of luxury cruise companies and specialist travel agents will be exhibiting at the show, offering visitors expert travel advice and exclusive holiday experiences. Choose from opulent cruises, ultimate adventure breaks and all-inclusive bucket list trips. Stay in the most iconic hotels in India with Bespoke India Travel, book an all inclusive cruise of the Arabian Gulf with Celebrity Cruises or experience an escorted tour of New England's Spectacular Fall Foliage with American Holidays.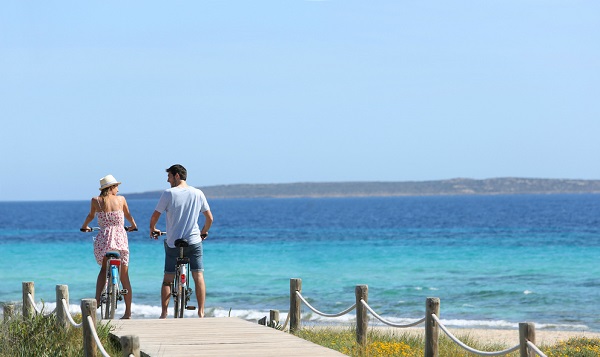 The Holiday World Show 2017 will also host the free Eoghan Corry Travel Summit in association with Dublin Airport facilitated by renowned travel journalist Eoghan Corry where leading industry experts will share their expertise and answer visitors' questions on topics such as The Americas, Cruises, Ski and Snow Holidays, Solo Holidays and Exotic Destinations, as well as Home Holidays.
With over 50 countries represented, almost 1,000 travel and tourism professionals will be ready to give advice and detailed, expert information on how to make the most of a honeymoon or wedding abroad and how to get the best value. Instead of trawling through endless confusing websites, the experts on hand at the show will be able to give one-to-one guidance and the information that visitors need to ensure a terrific and unforgettable honeymoon or wedding abroad that's best suited to them. With numerous 'show only' deals available, this is the ideal opportunity to book your honeymoon and see the world without breaking the bank.
For up to date information on Holiday World Show 2017 see www.holidayworldshow.com .