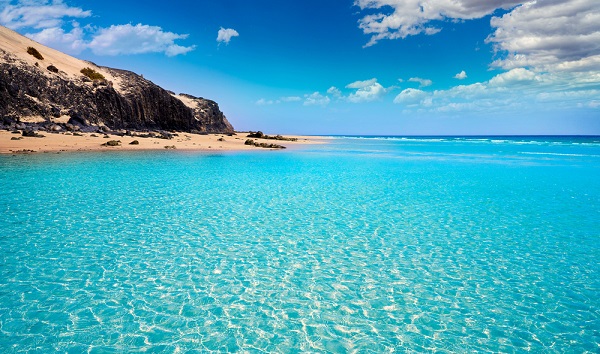 Top 10 wedding destinations exhibiting at Holiday World Show Dublin
 December is the most popular time of the year to get engaged, thanks to festive decorations, champagne and lots of gatherings with family and friends. Start planning your special day at the Holiday World Show Dublin, taking place from Friday 26th to Sunday 28th January 2018 in the RDS Simmonscourt, and get the inside track on where to go for your wedding abroad or honeymoon. Whether you want to escape to a romantic hideaway or bring all your family and friends for a fun celebration, getting married abroad has never been easier. Here are the top wedding destinations exhibiting at the show:
Portugal
Portugal is best known for its long sandy beaches, good quality food at excellent prices and lovely welcoming people – not to mention glorious sunny weather. Add to this a variety of accommodation to suit all budgets and low cost flights, it's no wonder that Portugal is one of the most popular wedding destinations for Irish couples.
2. Italy
Head to the land of Romeo and Juliet, fabulous food and wine, and romance for an unforgettable wedding. With its beautiful villages and towns steeped in history, scenic vineyards and villas, and breathtaking cathedrals and churches, Italy offers a bounty of lovely wedding locations.
 3. Spain
Over 1.8 million Irish will visit Spain in 2017, demonstrating the Irish "love affair" with this beautiful country. The country's travel experts will be on hand at the Holiday World Show to help you plan your wedding, whether it's a city wedding in Barcelona, a countryside celebration in the beautiful Basque Country or a laid-back beach ceremony.
 4. Cyprus
As the birthplace of Aphrodite, the goddess of love and beauty, Cyprus has legendary connections to romance. This island nation in the Mediterranean also offers a range of unique wedding venues, ideal weather, beautiful beaches, a wide range of accommodation options and outdoor activities to enjoy when the celebrations are over.
5. The Caribbean
Dreaming of an idyllic beach wedding? Then the Caribbean is the destination for you! With powder white sands, turquoise seas, a backdrop of blue skies and swaying coconut palms, the islands of St. Vincent and the Grenadines and Barbados will quite simply take your breath away. If this vision is the epitome of romance, then the Caribbean is the location for you.
6. Thailand
From the ornate palaces to the rich coral reefs and other wildlife, a wedding in Thailand offers guests an opportunity to visit this exotic country. Take a trip to Northwestern Thailand for wildlife and Bangkok for a cosmopolitan experience, before heading south to the beautiful beaches, crystal-clear waters and luxe resorts of the island wedding destinations of Phuket and Koh Samui.
7. Cuba
Bleached by the sun and yet full of colour, Cuba is a perfect wedding destination for couples seeking something alternative. Choose from all-inclusive packages, or have something completely bespoke. Make sure to stop by Havana when there so you can rumba in the street, drink a toast to Hemingway, have a cigar and tour the city in a classic 50s car.
8. USA
The 2018 Visit USA Pavilion at the Holiday World Show is the largest ever with over 40 exhibitors offering Irish holidaymakers the chance to meet travel professionals from right across the US. Wedding destinations on offer include the vineyards of Napa Valley, a chapel wedding in Las Vegas or a trendy city celebration in New York.
9. South Africa
South Africa's stunning landscapes, wildlife preserves, pristine beaches and rolling vineyards have made it an ideal exotic destination wedding. It is the perfect location for adventurous couples who wish to throw a unique wedding for guests willing to make the trek.
10. Mexico
It's tropical climate, amazing beaches and a colourful culture make Mexico one of the most popular honeymoon destinations for Irish couples but why not consider having your wedding there too? The country's beautiful beaches, palm trees and blue skies make a breathtaking backdrop for your "I dos" while the all inclusive packages on offer make for easy budgeting and planning.
Sunway – the REAL Package Holiday Company will have Honeymoon Specialists present at the Holiday Word Show 2018 to discuss popular destinations on offer. Tanya Airey, Managing Director at Sunway, commented: "We are looking forward to showcasing our fabulous range of romantic destinations at the 2018 Holiday World Show. At Sunway we can look after all aspects of your wedding and honeymoon abroad from booking flights and accommodation for the whole wedding party and tailor making that once in a lifetime honeymoon experience for you, to putting you in contact with experienced wedding planners on the ground to help plan your special day. Whether it's a beachside, cruise, tropical or other wedding or honeymoon location that you desire… Sunway have the perfect option for you!"
Maureen Ledwith, Organiser of the Holiday World Show, added, "If you're preparing for your big day, come and meet the experts at the Holiday World Show to organise your perfect wedding abroad or honeymoon.  With over 55 countries represented, almost 1,000 travel professionals will be on hand to give advice and detailed, expert information on how to make the most of a honeymoon or wedding abroad and how to get the best value!"
For up to date information on Holiday World Show 2018 see www.holidayworldshow.com .